Here are the answers to Frequently Asked Questions of Brigid's Cross. Remember – you asked. We just answer, whether you like it or not.
---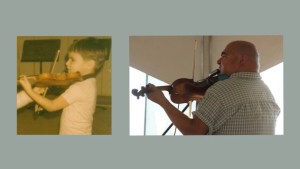 How long has Paul been playing the violin for?
Since the age of 3, Paul has been playing his violin
Is it a violin or a fiddle?
Both, depends solely on his style of play.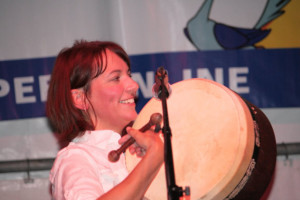 What is that big round drum that Peggy plays?
It is called a bodhran, and is a traditional Irish instrument made from goat skin.
Does Peggy give beer fountain lessons?
The beer fountain is a highly specialized, very technical spectacle. You'd have to ask her…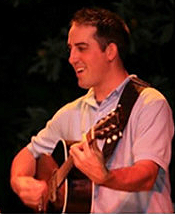 Who is Richie, and how often does he perform with you?
Richie is our nephew, who has played guitar for us since 2002, and is now retired from full time service and only plays occasionally with us. He now is general manager for the family business, which is The Hooley House. The Reece family owns four Hooley House pubs, and Richie stays very busy with that, but he is able to make select performances with us happen, and when he does, those performances are very special to us. This year, he will be performing with the band at Cleveland Irish Cultural Festival and Dublin Irish Festival. And you may see him at an occasional BC Hooley performance.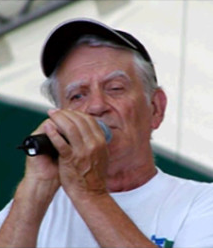 Why is the Rooster called the Rooster?
He is a living legend. He is called many things. But that started with a song he sometimes sings, called The Rooster Song.
Does Paul's leg ever stop moving?
Nope.
Is it very cold in the winter in Cleveland?
Yes. Extremely. Which is why they love Florida so darn much all winter long. Come down and visit them, and get out of the snow for awhile. They would love to see you.
Is Brigid's Cross on social media?
Absolutely. Follow them on Facebook and on Twitter.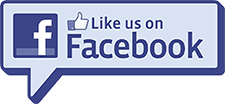 Do you do weddings and private functions?
Brigid's Cross is frequently asked whether they do weddings and private parties/functions. The answer is YES! As a two piece, Brigid's Cross frequently performs at private functions. Paul and Peggy combine live perfomance with dj to make your special event even more special. The mix of live and DJ capability works very well for accommodating large groups who are looking for a variety of music, dancing, etc. They can customize your event to give you a specific set list of music that will keep everyone happy at your gathering. They have frequently traveled across the States to perform at weddings and functions in Vegas, Mexico, Canada…no place is too far away!
Contact Paul: paulieb@brigidscross.com
or call Paul at (216) 374­-4748
Does Brigid's Cross host karaoke?
Brigid's Cross also hosts karaoke nights, and dj nights, so feel free to ask about that as well.To book either Brigid's Cross or a night of DJ/karaoke services with Peggy and Paulie, please e-
mail:
paulieb@brigidscross.com
or call Paul at (216) 374-­4748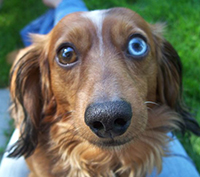 How old is Yuno, the band mascot?
Yuno is 9 years old, and is a long­haired dachshund. He is also in charge of security.

Who does Paul's hair?
That is a trade secret.
Is that Neil Diamond Scarf really from Neil Diamond?
Would we lie to you? DNA does not lie. ; )
Did Peggy really go to Julliard?
Would we lie to you? As Paul has said many times, she actually went to Julie's Yard.