It is hard to believe it's been 23 years since this all started! We thank you, all our friends and family, for your support and love. We hope you get the chance to celebrate with us soon, wherever you may be!
Well, here we are in the heat of July, getting ready for the thick of our summer schedule. Upcoming: Cleveland Irish Cultural Festival, Hooley Houses, our Rooster Scramble Golf Outing, Dublin Irish Festival, Ohio Celtic Festival, and more! Plus IL, IN, WI, East Coast, and more! Check the schedule page for details, or head over to Facebook for
frequent updates. We update with new shows a lot, so check back!
---
COME TO IRELAND WITH US!!!!!!!!!!!!!
ALSO:
Are you looking for a band/dj for weddings, corporate events or for private parties?
Look no further. We are waiting to play for you!
paulieb@brigidscross.com
(216)374-4748
Teamwork!

BridgeTender craziness…

Carmen OH-IO!!!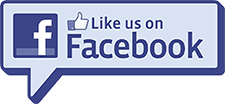 Thank Guinness the Mayans Were Wrong!

WELCOME TO THE WEBSITE OF:
BRIGID'S CROSS!
WE HOPE YOU ENJOY OUR NEW AND IMPROVED WEBSITE!
PLEASE check out our schedule page…it can now be viewed in calendar form or list form, and is interactive!
When in calendar mode, just mouse over the date for times, etc, or click on the date for all kinds of special info,
such as venue location, maps, and websites!
Besides Brigid's Cross shows, don't forget:
Peggy & Paulie are wedding specialists! Why choose between
a band or a dj,when you can have both???!!! We can play violing/piano for the ceremony, keep it rolling through cocktail hour, all the way through to the last song at the end of the night! Not only can we play for ya, we also have full DJ capability. We have done many weddings, and have lots of saisfied brides and grooms! It would be an honor to be a part of your big day.
Contact Paul Baker: 216-374-4748 or email: paulieb@brigidscross.com for booking info.
Paul playing violin for Juno the Beluga whale at Mystic Aquarium in Mystic, CT.
---
---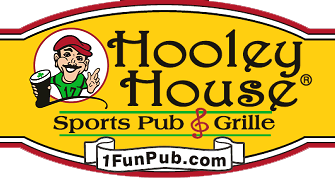 HAVE YOU BEEN TO THE HOOLEY HOUSE LATELY??!!
Unleash your inner Hooligan at our family's pub!!
Eat, Drink & Hooley!!
Four locations for your eating and drinking pleasure:
MENTOR, OH
BROOKLYN, OH:
WESTLAKE, OH
MONTROSE/FAIRLAWN, OH
www.1funpub.com
---
GOD BLESS OUR VETS, TROOPS, AND THEIR FAMILIES
100,000 thank yous is not enough.
MAY YOU BE HOME SAFE & SOON!
---
God bless Gerry, Alex and Alyssa. Forever loved, never forgotten.
---
© 2015 Brigid's Cross.
All materials contained on this site are the property of Brigid's Cross.
Reproduction of material is prohibited without the express
written consent of Brigid's Cross.
---
No Steelers, Ravens, Broncos, Red Sox, White Sox, Yankees, 76er's, Celtics, Pistons, Bulls , Spurs, Florida Gators, or fans from "that school up north" were hurt in the making of this web page . . . that we're willing to admit to… lol
All information on this site is strictly for entertainment purposes and has no real moral or ethical value . . . hey, consider the source!
Massive amounts of bevie were consumed in the making of this site. Maintenance of this website, alone, has been rumored to keep the 3rd shifters at St. James' Gate in business.
No aerosol cans containing CFCs were used in the making of this web site . . .
This site best viewed under the resolution of blurry vision!
And most importantly, if you do find anything of value or that makes you laugh on this site, remember – accidents happen!
The views expressed on ths site are not necessarily those of Brigid's Cross . . . or their other 37 multiple personalities!